Video Marketing Services
Professional Video Marketing
Business Promotionals
We go into your business and capture special moments and help promote your services.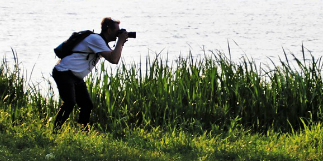 Action Shooting & Promos
Promoting an action shoot mixed with a business pitch? We can handle that with ease.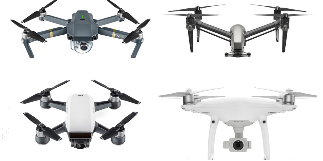 Aerial Drone Footage
Regardless of the terrain, we're there with you day or night capturing high resolution footage.
Jake's Plumbing Marketing Video
We had the opportunity to work with a local plumbing business with their sites set on long-term growth. Initially this started off as just a standard website building project. We knew they needed more and offered to capture about a minute and a half of plumbing servicing, service promotions, and customer service clips. This video has help Jake's Plumbing promote their plumbing services for both the residential and commercial industries. It's been viewed on youtube, facebook, and is embedded on their website!
Airborne Extreme Action Video
On very short notice and on a Saturday, we went into this business and filmed a high action promo video. We captured about ten hours of video footage that included high action shots all over their trampoline park and a small interview session. Most the the businesses we perform video marketing services for rely on us to write the script, direct, capture footage, edit, and publish the final content on all their social media platforms and websites. You can find this video plus a bunch of small mini clips on their facebook and instagram pages. Rank Activate can also provide you with a highly trained and professional full production staff.
Drone Video For Boss
No place is to far or to tall for to conquer. In this particular scenario this company has a very hard time getting their message across to their customer base. This portable light tower elevates to 60 feet and has the capability to project over 1500 feet of light and cover 60 acres. We knew that our high powered 4k resolution video drones were the solution. This short video helps promote and educate their target audience on the power of this particular product. Some of these action shots are filmed at 38 miles per hour and at elevations of 400 feet. 
Frequently Asked Questions
How much do charge for video marketing services?
It varies based on what type of video production you're looking for. Since we have small operating costs and low overhead, we're able to offer you more affordable solutions for you business. We guarantee to beat or match any digital marketing video companies. 
How does video marketing help my business?
Video can help you 'humanize' your business if you provide consumers with a relatable story. Creating a video that tells how your business came to be and shares the details of what you do is a great way to introduce people to your company and provides them with a more intimate experience.
Where can I promote my new marketing video at?
Anywhere and everywhere. Video marketing is one of the most powerful ways to market and promote your services. Some of the most popular channels are youtube, facebook, instagram, google, and of course your website just to name a few.
Helping Business Owners is Our Passion
Our services are unmatched. The personal touch we place on each project is a trademark of how we value your business.
Without Rank Activate I don't think I would have ever got my small business off the ground. He went above and beyond my expectations. Rob easily understood my needs and was able to take my ideas and bring them to reality. Thanks! Richie Z
Top notch web design, uncanny ability to know what you want as a business owner and will go the extra mile, day or night to give you what you want. I live in Japan and was using a local designer with little feedback and success. My site was subpar and my suggestions fell on deaf ears. This is not the case with Rank Activate. Jason Day